Today I have the wonderful Pepper O'Neal on my stop of the Blood Fest: Chasing Destiny Blog Tour!
Ms. O'Neal will be discussing her personal experiences in being caught in the middle of Mother Nature's wrath and the dangers involved in being adventurous! Make sure you keep reading to find out more about her latest release and stay tuned for an enticing giveaway…
The Darkside of Adventure
by Pepper O'Neal
Adventure—such a fascinating, seductive, and deceptive word. To me, it invokes images of lonely train whistles, ocean voyages, and travel to far distant places with exotic names. In fact, just seeing the word gets my adrenalin pumping and lifts my spirits to dizzying heights. And I'm someone who really should know better.
Adventure is most commonly used to describe fun journeys and exciting vacations—something a little out of the ordinary for the people involved. Now, I'm not saying the word doesn't apply to those kinds of experiences. It does. But adventure also has a dark side, a side that most people who claim to have had an adventure rarely get to see. Fortunately for them. I, on the other hand, can't seem to pull off even the simplest escapade without getting up close and personal with this elusive darkside. It could be luck, or fate, or perhaps, it's my uncanny ability to always be in the right place at the wrong time. But whatever it is, it's given me an intimate knowledge of what the darkside of adventure is like.
Adventures always start out so calm and easy—at least mine tend to—but it doesn't take long for them to disintegrate into miserable and sometimes dangerous experiences. For example, there was the time I nearly got thrown overboard in the Sea of Cortez. I was on a research vessel at the time—a 50-foot ketch (two mast sailing craft) with an six-man crew—heading from La Paz to Cabo San Lucas. When we left La Paz, the weather was beautiful. Warm and sunny. The water was a little choppy, but that's fairly normal for the Sea of Cortez.
As this was my first time in a boat on the Sea of Cortez, I was totally clueless about how fast a storm could materialize on this particular body of water. The first indication that we were in trouble was when the captain shouted for us to secure the deck because we were going to get some weather. Of course, my first thought was: going to get some weather? What was the sunshine and warm ocean breeze if not weather? But from the way everyone scrambled around tying down loose items and equipment topside and stowing anything that couldn't be tied down in the salon below decks, I figured he was probably talking about adverse weather. I watched the storm come. It was fascinating. The rain poured down in sheets, and as the "weather" approached, I saw this dark curtain of rain race toward the boat, accompanied by increasingly higher swells of water. When it hit, the first thing I did was lose my breakfast. I'd been so proud of myself for not succumbing to the bouts of seasickness that plagued a couple of the other new crewmembers, but when the storm hit, I rushed for the rail, just like the rest of them. And as the storm progressed, even some of the seasoned crewmembers were forced to join us there.
Just as one of these more experienced sailors told me things could always be worse, sure enough, they got worse. First, the winch holding the bow anchor broke. The bow anchor, which on this boat, didn't sit on the deck but hung over the side from a chain attached to a winch. When the winch broke, the chain released and the bow anchor plummeted to the bottom. Not a good thing, especially since the wind was whipping the chain against the side of the hull with such force that, if we didn't get it secured and the bow anchor back in place quickly, it would have most likely punched a hole in the hull. Also not a good thing.
While the captain steered the boat, and two crewmembers tried to fix the winch, the remaining three of us knelt on the bow and pulled the anchor up from the bottom by hand, Imagine, if you will, kneeling at the front of a boat as it plows through the waves. We had to yank hard on the chain, close our eyes and hold our breath as the wave crashed down on our heads. Then we had to do it all over again. And although the sea was warm enough when the weather was calm, seawater chased by wind and rain was cold and uncomfortable, especially when you're already soaked and chilled to the bone.
We'd no sooner gotten the anchor pulled back up and locked into place, when the top misen sail halyard broke off the mast and slammed into my head. If I hadn't had a lifeline around my waist that was attached to a cleat on the deck, I would have been knocked overboard.
And since I was the only female crew member, and the lightest weight, guess who had to climb the mast and reattach it. You guessed it, yours truly. Yep, even with two black eyes, and as cold and wet as I was, I was still the best bet. As I climbed up the mast, the guys were all shouting at me not to drop any tools as a screwdriver dropped from that height could be lethal. But in truth, considering how swaying at the top of the mast exacerbated my seasickness, I was far more likely to shower them with puke than falling screwdrivers. Luckily for all of us, I didn't do either.
One of my favorite authors, Richard Bach, once wrote that if adventurers knew what was in store for them before they started out on an adventure, they wouldn't go. I beg to differ. Even though I know only too well something is always bound to go wrong, I've never been able to resist the lure an adventure. Besides, a storm at sea can paint the sky with such glorious colors.
I guess maybe what Bach should have said was that if adventurers with any common sense knew what was in store, they wouldn't go. Me? I'll admit my common sense is lacking when it comes to adventures. I'd rather kiss the darkside than stay home.
She didn't know what she was—or that what she was could get her killed…
A struggling private detective in Los Angeles, Chase Alcott has no idea about her unique genetic makeup. So when she takes on a new client—an old man with ulterior motives—Chase is unaware of the danger she will soon face. Traveling to England to solve a mysterious murder at the request of her new client, Chase encounters terrifying creatures she thought only existed in her nightmares—creatures bent on her surrender or destruction—only to find out she's one of them. Caught in a web of evil and deception after learning some terrifying truths about her long dead parents, Chase doesn't know who to believe. Does she dare trust the enigmatic Roman, a man with dark secrets of his own, when she can no longer even trust herself?
He knew what she was—he just had no idea what to do about her…
English nobleman, Roman Fernwood, half werewolf shifter and half vampire, doesn't want a mate, especially not a half human, half tiger shifter with no knowledge of what she is. After all, cats and dogs would hardly be a good match. But there's something about Chase Roman can't resist in spite of his determination not to fall in love. Is it her fascinating American spunk and courage, or her stunning cinnamon eyes? Or could it be the passion he senses just beneath her calm, unruffled demeanor? Whatever it is, Roman must keep her safe from those who want to kill her—and a way to show her what she is without driving her into the arms of the other Weres who also want her for a mate.
Blood Fest: Chasing Destiny is available at:
Amazon
|
Barnes & Noble
|
Smashwords
 |
ARe
Award-winning author, Pepper O'Neal is a researcher, a writer, and an adrenalin junkie. She has a doctorate in education and spent several years in Mexico and the Caribbean working as researcher for an educational resource firm based out of Mexico City. During that time, she met and befriended many adventurers like herself, including former CIA officers and members of organized crime. Her fiction is heavily influenced by the stories they shared with her, as well her own experiences abroad.
O'Neal loves a good romance but that feels today's readers deserve more than just the same old love story. So O'Neal writes Romance on the Edge of Your Seat—romantic thrillers with pulse-pumping action, mind-numbing suspense, and heart-warming true love. She attributes both her love of adventure and her compulsion to write fiction to her Irish and Cherokee ancestors. When she's not at her computer, O'Neal spends her time talking long walks in the forests near her home or playing with her three cats. And of course, planning the next adventure.
For more information, visit Pepper O'Neal here:
Want your chance to get to know these sexy shifters?
Ms. O'Neal is giving away one e-copy of Blood Fest: Chasing Destiny to one lucky winner!
Giveaway Details:
Must be 18 years or older to enter.
Giveaway ends August 19, 11:59pm, EST.
Open Internationally.
To Enter:
 Leave a comment for Pepper on this post
&
Fill out 
THIS FORM
.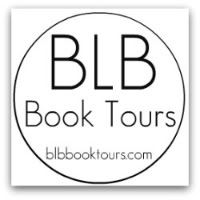 Related Posts